Horizon 2020
European research funding is organized in multiannual framework programmes. Seven of these framework programmes have already been completed. Currently ongoing is the 8th Framework Program for Research and Innovation Horizon 2020 with a total volume of almost € 80 billion. Horizon 2020 has a duration of seven years (2014-2020). The programme is based on three pillars: Excellent Sciece, Industrial Leadership and Societal Challenges and has several smaller programme areas. Calls for proposals are published in work programmes and on the Participant Portal, information on ongoing projects on CORDIS.
Please also visit:
European Liaison Office of the German Research Organisations (KOWI)
German Portal of Horizon 2020 of the Federal Ministry of Education and Research (BMBF)
German National Contact Points (NCP).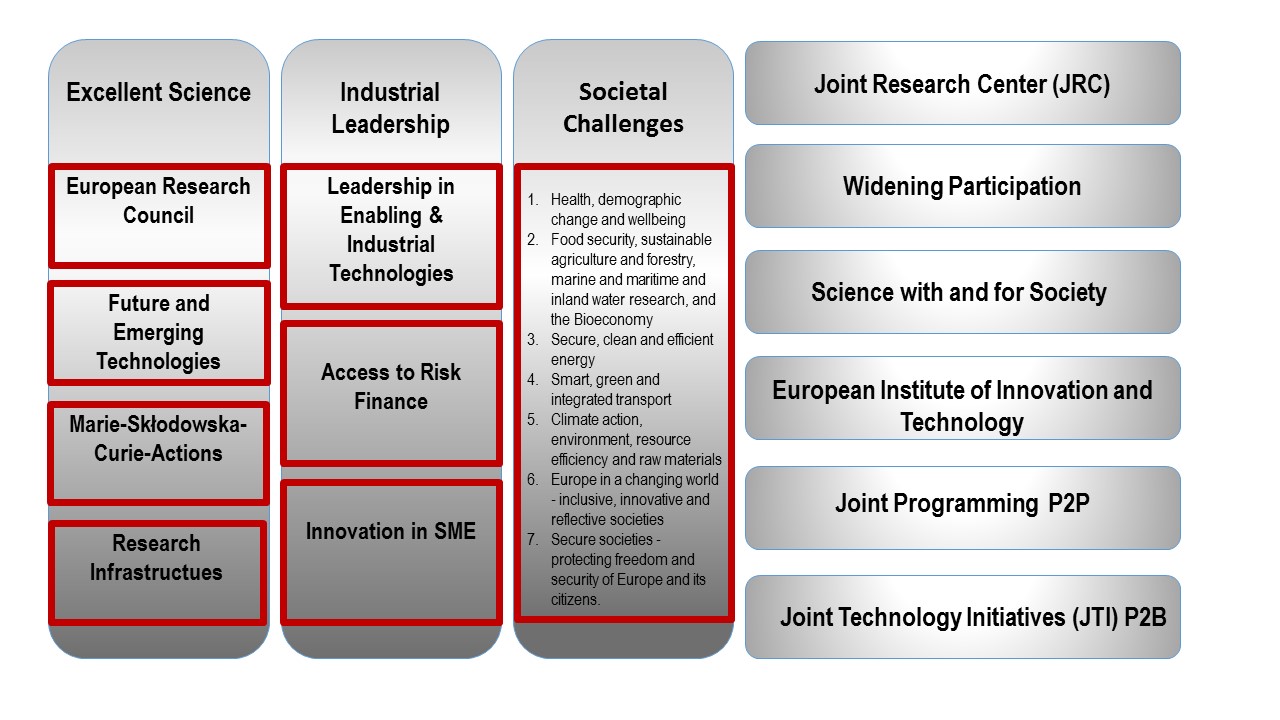 (clicking on the graphic a PDF will be opened in which the individual funding lines are directly linked)
Erasmus+
Erasmus+ offers a variety of possibilities for setting up for example international master programs, cooperation with third countries, researcher and staff mobility and especially strategic partnerships. Please contact the International Office for further information.
selected additional EU funding programmes