Johannes Gutenberg University Mainz (JGU) is one of the leading research universities in Germany. With more than 150 institutes and clinics, the School of Music, and the Mainz Academy of Arts, it is the academic hub of Rhineland-Palatinate. JGU maintains close ties with regional, national, and international partners in the scientific, cultural, business and public sectors.
JGU has successfully demonstrated its research capacity in the German Excellence Initiative: with the Cluster of Excellence PRISMA and the Graduate School of Excellence MAINZ two top-level research facilities are currently funded. Two Research Centers and nine Research Units represent the most prolific areas of research at the university.
Since 2016, third-party funding (PDF for download, in German) has amounted to over 100 million Euros per year, and the trend is rising. JGU regularly occupies top ranks in third-party funding in the natural sciences in the Funding Atlas of the German Research Foundation (DFG).
In leading national and international rankings, for example the Leiden Ranking, Mainz University regularly achieves top rankings in a variety of topics. The Institute of Physics at JGU is one of the best in the world according to the Shanghai Academic Ranking of World Universities (ARWU), and JGU is among the top German universities in natural sciences and mathematics.
The University's objective is to further develop its potential in the future, to strengthen the transfer of knowledge and technology, and to allow all stakeholders involved to benefit from cooperation.
News & Events
28.02.2019
Professor Ugur Sahin receives German Cancer Award 2019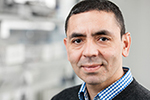 Prestigious award for Mainz cancer scientist ...
27.02.2019
Old age care crisis in Germany: Are migrant care workers a suitable solution for state and families?
Completion of a three-year research project comparing long-term care of the elderly in Germany and the Netherlands / International conference on the long-term care crisis ...
20.02.2019
Arms race between ant societies: Gene activity in defenders depends on invading slavemaking ants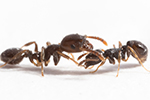 Defenders' behavior and brain gene activity reflects origin of attacking slavemakers ...
14.02.2019
Honeybees' waggle dance no longer useful in some cultivated landscapes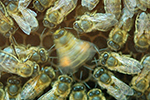 Social communication in bee colonies: Bees learn to evaluate the importance of information shared by waggle dances ...

Further news