Johannes Gutenberg University Mainz (JGU) is one of the leading research universities in Germany. With more than 100 institutes and clinics, the School of Music, and the Mainz Academy of Arts, it is the academic hub of Rhineland-Palatinate. JGU maintains close ties with regional, national, and international partners in the scientific, cultural, business and public sectors.
JGU has successfully demonstrated its research capacity in the German Excellence Initiative: with the Cluster of Excellence PRISMA and the Graduate School of Excellence MAINZ two top-level research facilities are currently funded. Two Research Centers and nine Research Units represent the most prolific areas of research at the university.
Since 2016, third-party funding (PDF for download, in German) has amounted to over 100 million Euros per year, and the trend is rising. JGU regularly occupies top ranks in third-party funding in the natural sciences in the Funding Atlas of the German Research Foundation (DFG).
In leading national and international rankings, for example the Leiden Ranking, Mainz University regularly achieves top rankings in a variety of topics. The Institute of Physics at JGU is one of the best in the world according to the Shanghai Academic Ranking of World Universities (ARWU), and JGU is among the top German universities in natural sciences and mathematics.
The University's objective is to further develop its potential in the future, to strengthen the transfer of knowledge and technology, and to allow all stakeholders involved to benefit from cooperation.
News & Events
01.04.2019
2019 Gutenberg Research Award for Corine Defrance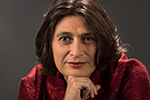 Johannes Gutenberg University Mainz honors outstanding French historian ...
29.03.2019
Designer organelles in cells produce synthetic proteins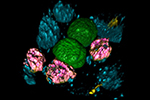 Scientists create membraneless organelles to build proteins in living cells / Incorporation of synthetic amino acids allows completely new chemical functionality ...
28.03.2019
Rhine-Main Universities undertake research into transport processes in the tropopause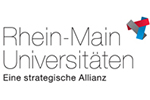 RMU Initiative Funding for Research to finance joint meteorology and climate science project of the Rhine-Main Universities ...
28.02.2019
Professor Ugur Sahin receives German Cancer Award 2019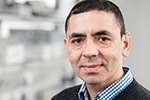 Prestigious award for Mainz cancer scientist ...

Further news