Johannes Gutenberg University Mainz (JGU) is one of the leading research universities in Germany. With more than 100 institutes and clinics, the School of Music, and the Mainz Academy of Arts, it is the academic hub of Rhineland-Palatinate. JGU maintains close ties with regional, national, and international partners in the scientific, cultural, business and public sectors.
JGU has successfully demonstrated its research capacity in the German Excellence Initiative: with the Cluster of Excellence PRISMA and the Graduate School of Excellence MAINZ two top-level research facilities are currently funded. Two Research Centers and nine Research Units represent the most prolific areas of research at the university.
Since 2016, third-party funding (PDF for download, in German) has amounted to over 100 million Euros per year, and the trend is rising. JGU regularly occupies top ranks in third-party funding in the natural sciences in the Funding Atlas of the German Research Foundation (DFG).
In leading national and international rankings, for example the Leiden Ranking, Mainz University regularly achieves top rankings in a variety of topics. The Institute of Physics at JGU is one of the best in the world according to the Shanghai Academic Ranking of World Universities (ARWU), and JGU is among the top German universities in natural sciences and mathematics.
The University's objective is to further develop its potential in the future, to strengthen the transfer of knowledge and technology, and to allow all stakeholders involved to benefit from cooperation.
News & Events
11.07.2019
First step to induce self-repair in the central nervous system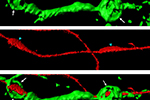 Injured axons instruct Schwann cells to build specialized actin spheres to break down and remove axon fragments, thereby starting the regeneration process ...
10.07.2019
Ammonia emissions from agriculture can affect cloud formation over Asia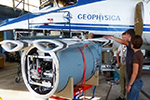 Climate researchers solve mystery of extended aerosol layer in the atmosphere ...
03.07.2019
Research on the sustainable conversion of lignin into valuable chemical compounds is attracting further funding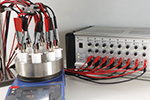 Siegfried Waldvogel is coordinating an EU project to convert waste into sustainable compounds in collaboration with an industrial consortium ...
02.07.2019
Tracking down dark matter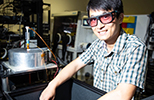 Physicists at Mainz University intend to detect axions using a new comagnetometer configuration ...

Further news